The 5th Annual ICBC
SAN FRANCISCO 2019
February 7-8
Hilton Union Square
Purchase Tickets Before
Midnight January 18, 2019 To
SAVE $200 on Early Bird Registration
TIME REMAINING TO PURCHASE
SAN FRANCISCO EARLY BIRD TICKETS
AVAILABLE UNTIL MIDNIGHT, JANUARY 18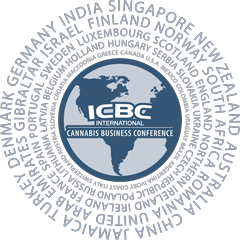 The international cannabis industry is taking-off. California will one day be the world's biggest exporter of cannabis. Network with the top industry professionals and thought leaders from around the world and get the latest federal updates on legalization and a breakdown of California's final rules. Open your business to the endless possibilities of the global cannabis industry.

CONFERENCE PACKAGE
Includes Admission to Conference, Expo, and After Party

VIP PACKAGE
Includes Admission to VIP Reception, Conference, Expo, After Party
BLOG
Up to date information on the cannabis industry
Matteo Mantero, an Italian senator, has introduced a bill to legalize the cultivation, processing and sale of cannabis and its derivatives in Italy. The consumption of cannabis (in particular low THC CBD) which is called "Cannabis Light," has begun to catch on here. Italy's cannabis laws are confusing – and not just for foreigners. The...