ICBC VANCOUVER 2019
15-16 September
Westin Bayshore Hotel
Vancouver, Canada Cannabis Industry B2B International Location
SAVE $200 on Early Bird Registration
Save $200 on Vancouver ICBC 2019 Early Bird Tickets
Good Before Midnight August 21, 2019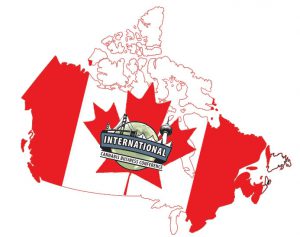 JOIN US IN CANADA!
Canada made history by becoming the first G7 nation to legalize cannabis and creating a world-wide multi-billion dollar industry.
Since the Great White North has established itself as an international leader, its impact has been felt around the world,
spawning more and more nations to implement progressive legalization laws.
The global movement will only provide more opportunities for Canadian companies to export and expand into new markets.
Come network with over 1500 of Canada's and the world's top executives and thought leaders at Canada's biggest cannabis
industry B2B event. The third annual ICBC Vancouver!
The Conference Package
CONFERENCE | EXPO | AFTER PARTY
The Conference Package
Vancouver Early Bird - $399 USD - Conference and After Party on 16 September
The International Cannabis Business Conference will be held Monday, 16 September 2019. Tickets include all speaker sessions and exhibitor areas and entry to exclusive after party on Monday night. Ticket purchase is in US Dollars.
CONFERENCE PACKAGE
Includes Admission to Conference, Expo, and After Party
The VIP Package
VIP RECEPTION HOSTED BY NEXTLEAF | CONFERENCE | EXPO | AFTER PARTY
The VIP Package
Vancouver Early Bird - $549 USD - All Inclusive - Access to VIP Reception on 15 September, Conference and After-Party on 16 September
The International Cannabis Business conference will be held on Monday, 16 September 2019. All Inclusive tickets include entry to our exclusive VIP Reception on Sunday 15 September, all speaker sessions and exhibitor area on Monday, 16 September and entry to an exclusive private after-party on Monday night. Ticket purchase is in US Dollars.
VIP PACKAGE
Includes Admission to VIP Reception, Conference, Expo, After Party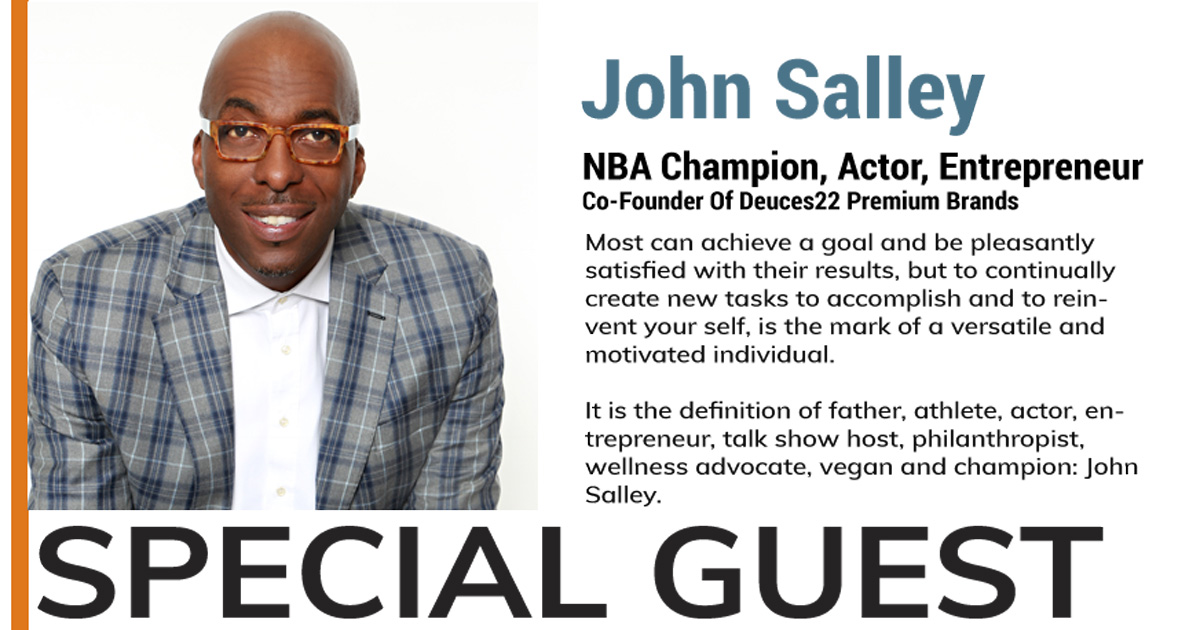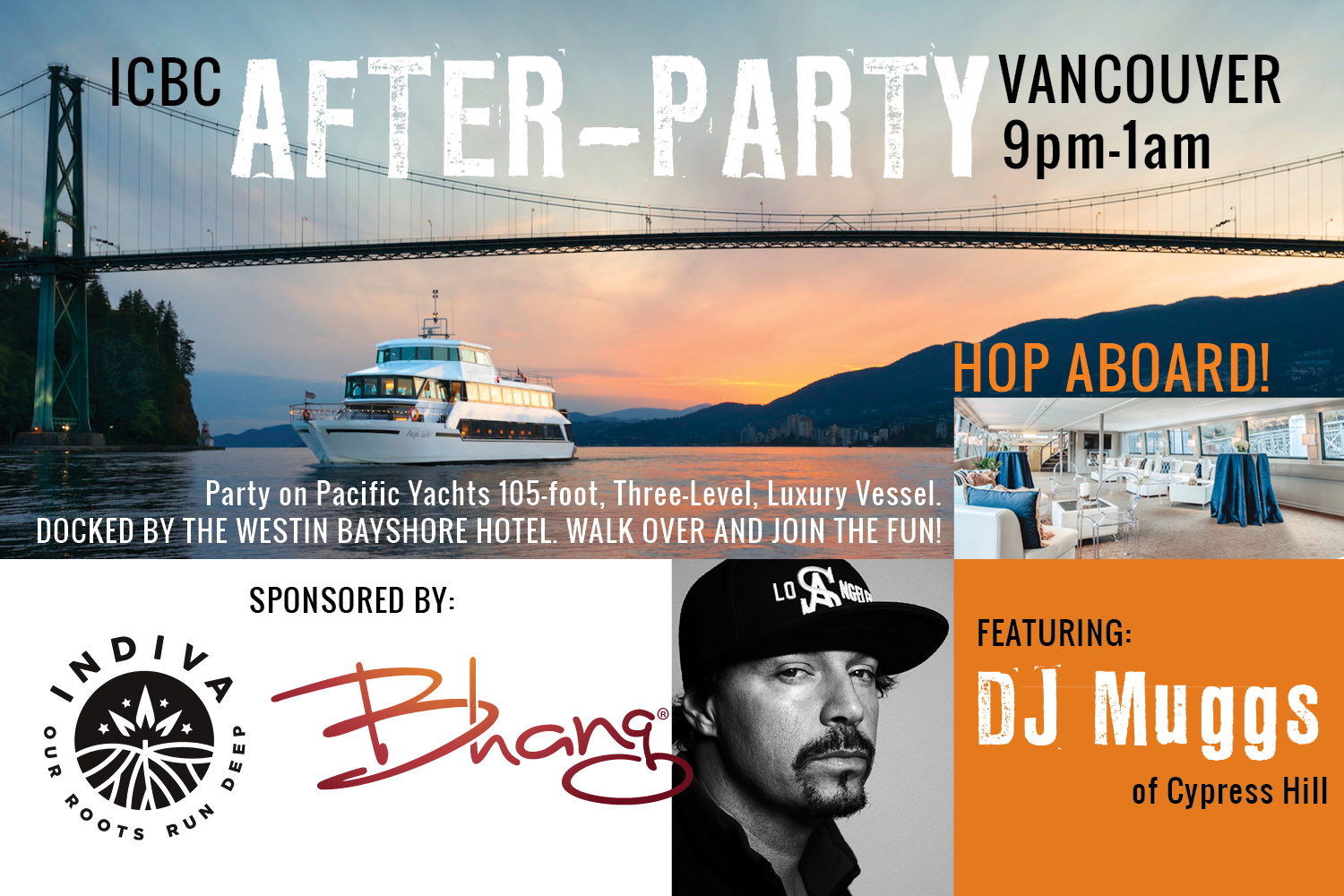 MONDAY SEPTEMBER 16, 2019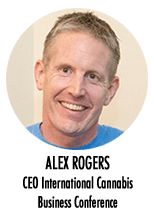 9:30 Conference Overview
Visionary entrepreneur and political activist, Alex Rogers kicks off the 2019 Vancouver International Cannabis Business Conference.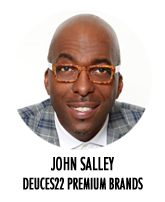 9:45 Guest Speaker John Salley
NBA champion, athlete, actor, entrepreneur, talk show host, philanthropist, wellness advocate and vegan, John Salley.
10:00 Local Vancouver, and British Columbia Regulations
Vancouver and BC have a great tradition of pioneering cannabis policies, but regulations pose challenges for the legal market, both for businesses and regulators. This panel will cover the latest regarding local cannabis policies and the hurdles and opportunities of navigating the landscape of a market with such a rich history of unregulated cannabis commerce.
10:45 Upcoming Regulatory Model: Edibles, Topicals, and Extracts
New rules and regulations are coming for various cannabis products. If current regulations have been any guide, overregulation will probably be the norm, creating hurdles for businesses, but also opportunities for those that can best overcome the regulatory obstacles. This panel will provide an overview of upcoming rules and provide a glimpse into the future landscape of what is sure to be a growing sector of the market.

11:30 Mergers and Acquisitions
Consolidation is the norm. Companies are vertically integrating to bring all aspects of their business in-house, purchasing competitors, and finding partners to help them thrive. Whether you are buying, selling, or joining forces, the panel will cover the ins and outs of consolidating to get necessary competitive edges.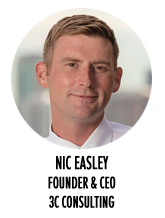 12:15 Staying Relevant: Vetting domestic investments to ensure international feasibility
The international cannabis market is full of high-risk investment opportunities, both public and private. As a result of international drug law violations, Canadian companies will face roadblocks as they attempt to export their medicinal cannabis products. With a quarter trillion dollars of public market cap created from the speculation of international trade, there is a lot at stake for both operators and investors alike. To navigate these challenges, Canadian operators will need to adapt their strategies domestically and legally enter the international market when the timing is right. In this session, Nic Easley, CEO of 3C Consulting, LLC™ & Managing Director of Multiverse Capital, walks you through public and private international cannabis investment strategies and shows you how to thoroughly vet opportunities while reducing risk.
14:30 Canadian Craft Cannabis
Canada has made great strides creating jobs, generating revenue, and leading G7 nations towards ending cannabis prohibition, but one area that can be improved his helping develop a stable craft cannabis industry. Small farmers and compassion clubs, starting in the medical field, helped build the foundation for legal cannabis commerce. Big mergers make headlines but small and medium businesses, especially cultivators, are stifled, if not outright blocked, by burdensome overregulation. This panel will delve into what is being done, and can be done, to help a Canadian craft cannabis community survive and thrive in the legal, regulated market.
15:00 Exporting Internationally
Canada has been the world's leader in exporting cannabis, but now there's some competition and there will certainly be more as country after country will start federally legalizing cannabis commerce. How can Canadian companies make inroads into other nations and keep a competitive advantage as Uruguay and Israel have started exporting and more nations will certainly follow suit? This panel will provide a rundown of exporting currently and discuss ways that Great White North companies can continue to be the global export leader.
15:40 Extraction Science and Tech
Cannabis extracts are a growing sector of the cannabis market and we can expect that it will continue to grow as consumers become more familiar with the products and extracts become more tailored to specific customers. This panel will cover the current extraction landscape, including products and techniques and discuss what the future may hold for this sector of the cannabis industry.
16:20 Strategic Partnership
Specialization is a major factor attracting capital and helping grow the Cannabis sector at hyper-speed. As businesses scale, focused models will be a necessity from both economic and regulatory perspectives, allowing companies to position and embed into the Industry value chain alongside other 'specialists'. Our panel of industry experts will discuss strategy in identifying synergies in prospective strategic partners and offer their insights related to making these significant decisions which can be a determining factor in the survival and ultimate success of your business.
SPEAKERS
Previous Berlin speakers
U.S. Congressman Dana Rohrabacher
Dr. Franjo Grotenhermen, MD
Nova Institut Hürth, Germany
Dr. Wieland Schinnenburg, MdB
FDP - Drug Policy Spokesman
CANNAMEDICAL® FOUNDER & CEO
Dr. Jokūbas Žiburkus, PhD
Dr. Späth & Partner Rechtsanwälte
GERMANY'S CANNABIS EXPERT
BLOG
Up to date information on the cannabis industry
ICBC is one of the top cannabis events in the world, according to Entrepreneur Magazine Green Entrepreneur, the cannabis-focused division of Entrepreneur Magazine, has named the International Cannabis Business Conference as one of the "Top One Hundred Cannabis Companies" of 2019. According to Green Entrepreneur, this list showcases businesses that "offer the industry's