February 16, 2017
ICBC Kicks Off With VIP Events Tonight, Conference Begins Tomorrow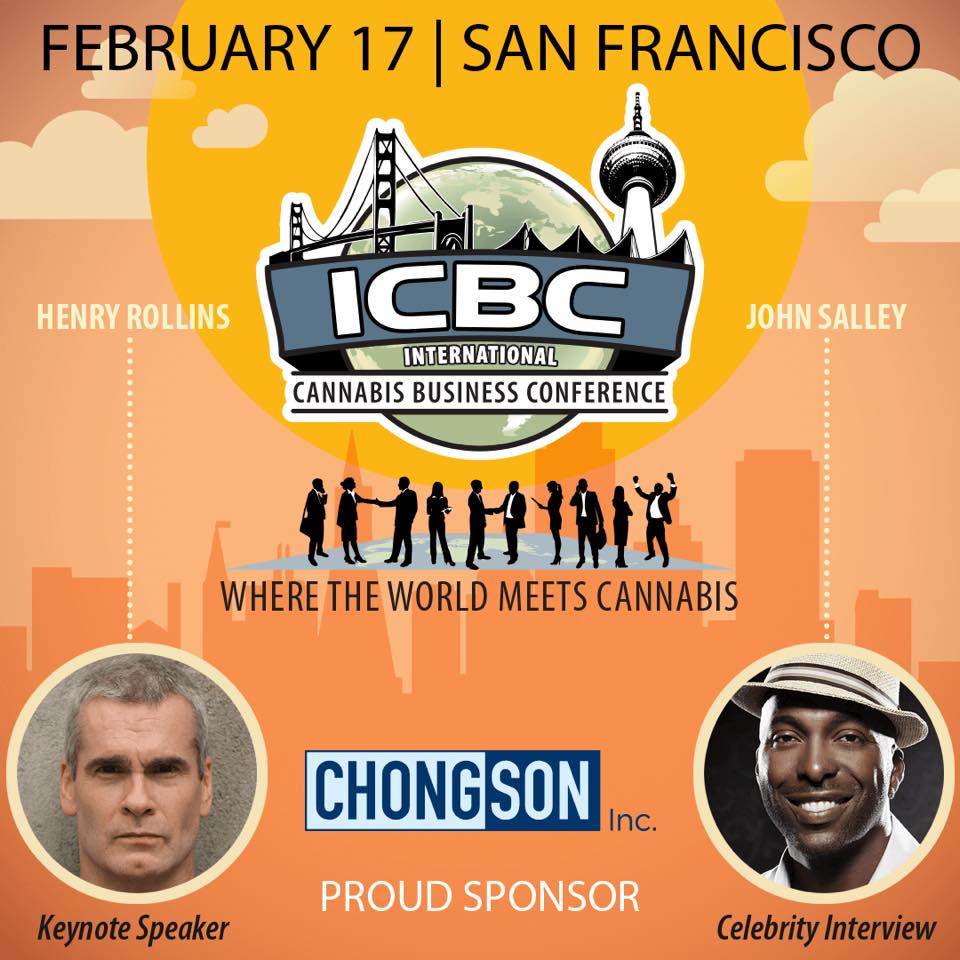 The International Cannabis Business Conference (ICBC) starts off with a bang this evening with a VIP reception that will be preceded by a fundraiser for Lieutenant Governor Gavin Newsom's campaign to become the next Governor of California. Newsom will be attending at the ICBC VIP reception that will include many speakers and sponsors, including rock icon Henry Rollins and cannabis legend Tommy Chong. ICBC's lead producer, Alex Rogers will kick off the conference on the 17th, followed by Rollins' keynote address.
After the keynote speech, the ICBC will delve into important licensing, business and political information, that will have those in the California cannabis industry, and those thinking of joining, as prepared as possible. Highlights of the conference agenda include the opportunity to hear from, and ask questions of, Lori Ajax, the top marijuana regulator in the state. Since federal law and policy plays such an important role in the lives of the cannabis community, the ICBC will be featuring a panel focusing on how to "speak Republican" and thrive in the Donald Trump Administration.
A celebrity interview with four-time NBA champion John Salley, will cap off the ICBC. Steve Bloom, current editor-in-chief at Freedom Leaf and former editor of High Times, will be questioning Salley, ensuring that attendees hear engaging answers from the charismatic champion. Salley, standing just shy of 7 feet tall, will be easy to see at the ICBC after party, taking place at Pier 23. The ICBC after party is sponsored by Magnolia Wellness and it will provide an outlet to unwind and continue that important networking.
Everyone working to produce the International Cannabis Business Conference takes pride in creating a one-of-a-king experience and this year's event in San Francisco will not disappoint. Get your tickets now and be a part of history, the entrepreneurs and advocates that will help shape cannabis legalization in the world's sixth largest economy, an economic giant so big, that its impacts will be felt around the world. After San Francisco, the ICBC crew will be heading to Berlin, Germany, in April, to help produce another historic event that will add to the global momentum to end the failed war on cannabis.