February 15, 2017
Get Your ICBC Tickets by Midnight, Before Prices Go Up!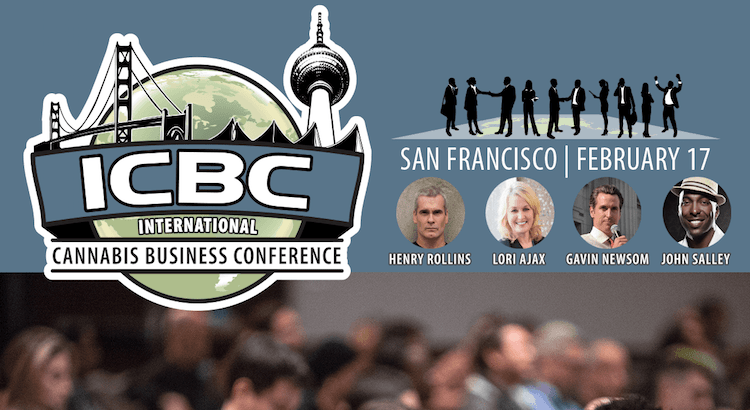 The International Cannabis Business Conference (ICBC) is the premier cannabis conference, and the line-up for our San Francisco conference on February 17th includes some of the best minds in the industry. With a strong focus on California's upcoming regulations, this ICBC is a must-attend event for those that want to prosper in the Golden State's marijuana system. Get your tickets today, by midnight, before prices go up.
The ICBC will feature professionals and experts that will help lay out the ins and outs of getting licensed in California and how you can best survive and thrive in the world's 6th largest economy. And you don't want to miss your chance to hear from Chief of the Bureau of Medical Cannabis Regulation of California, Lori Ajax, California's Marijuana Czar, who might just be the most influential policy maker in the roll-out of cannabis regulations over the next year.
The cannabis community awaits signs from Washington, D.C., on how Donald Trump and Jeff Sessions intend to deal with states that have progressive cannabis laws. To help attendees deal with federal policy  the ICBC features a contingent of qualified speakers on the panel, "Speaking Republican: How to Survive and Thrive During the Trump Administration."
As the ICBC is always entertaining, as well as informative, we are pleased to feature a keynote from cultural icon Henry Rollins, who will speak about his journey towards supporting legalization and the larger social  ramifications of the global shift toward legalized adult cannabis use. Four-time NBA basketball champion John Salley  will be interviewed live onstage by Steve Bloom, Editor-in-Chief of Freedom Leaf and former editor of High Times.
Get your tickets to the ICBC now before the event sells out.